Video Spotlight

Trimax Reduced Maintenance Spindles

Trimax Reduced Maintenance Spindles are now being used on hundreds of Trimax mowers all over the world...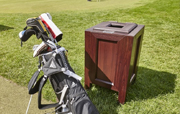 Golf courses and sports grounds plagued by wildlife rifling through traditional metal cage waste bins or faced with ongoing repair and maintenance costs for timber bins will be excited by the launch of a new range of alternatives in PVC-U. The new range of waste bins is being manufactured by PVC-U specialists Liversidge Windows, based in Oldham, and uses the same PVC-U panels and sections which...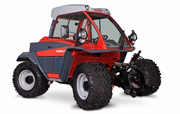 DMMP Limited has made a point of doing something different at Exhibitions: we had great success at the last two shows by actually letting customers use the Maruyama Outdoor Power Equipment and EarthWay spreaders, that and the big red London Bus! How else can we prove the quality? Well, aside from our unmatched 5 year Commercial Warranty from Maruyama and the World's...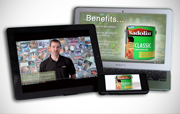 With the pitch at Falkirk FC's stadium being used ten hours a day and seven days a week, head groundsman Joe Wallace is a busy man. To help him with his maintenance tasks, he relies on a range of SISIS products which are specifically built to fulfil synthetic pitch requirements. Joe, who originally started his career as a greenkeeper, needed to purchase a whole new range of products when the new synthetic pitch was installed two seasons ago...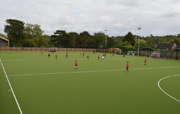 Makita chainsaws are taking an increasing share of the UK forestry operations market and the Company has introduced a new and extensive range of protective workwear for professional and domestic operators. Hire companies who rent out chainsaws must also provide protective clothing to operators and this new range is available from Makita to complement the existing chainsaw helmets...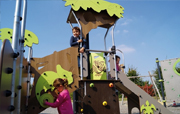 To help maintain its impressive 300 acre farm in the rolling hills of Devon, Edenvale Turf has recently purchased Trimax Mowers' largest machine – the X-WAM. Established in 1987 as a two man operation, Edenvale Turf has gone from strength to strength over the years. As well as a number of contracts with major housebuilding companies, Edenvale also supply and deliver turf throughout Devon, Somerset and parts of Cornwall...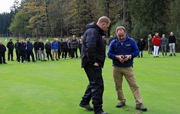 Berkhamsted Golf Club have recently taken delivery of their second Jacobsen Eclipse 322 hybrid greens mower from local dealer Ernest Doe & Sons Ltd. The club, located on Berkhamsted Common in west Hertfordshire, sits within the Chiltern valley and surrounding hills. The golf course is traditional heathland with abundant heather and gorse and features grassy mounds...




Limagrain UK has announced the appointment of Richard Sheppard, who joins the company as an amenity seed specialist, covering the south of England. Having worked in the turf and amenity industry for over 25 years, Richard brings a wealth of relevant experience to his new role. He has held both groundsman and greenkeeping positions which saw him working at several high profile golf courses...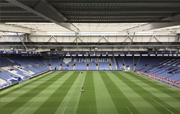 The pitch at Leicester City's impressive King Power stadium has exceeded Premiership standards all season with head groundsman John Ledwidge saying his relationship with key supplier Everris as being a major factor. As part of his programme, John uses Sierrablen products as a base feed every eight weeks and Greenmaster, either a 12-0-12 or a 7-0-14, every two weeks at half rate...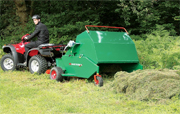 Since The new Wessex MTC Sweeper Collector rolls all three jobs into one machine. Designed for the maintenance of sports turf, parks, car parks, private estates and large gardens, the MTC is ideal for collecting autumn leaves, grass clippings and scarifying debris to leave a clean, presentable area. There are two options with this Wessex machine. You can choose self-powered, or trailed...




Crocodile Golf Products has been acquired by a new management team who plan to build on the firm's 40-year heritage by investing in its staff, plant, equipment and brand. The company, which manufactures quality cylinders and bottom blades for the grasscare market, has moved its operation from Wolverhampton to Derby and will now be known as Crocodile Precision Ltd...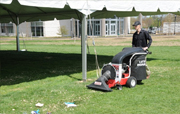 Clearing up litter after events, around amenity areas and sports venues can be a time- consuming and costly task. Bottles, cans, broken glass and general debris left by the public is inevitable following large gatherings and it usually falls to councils, groundscare staff or specialist contractors to clean up. The Little Wonder self-propelled ProVac SP...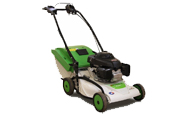 Etesia has launched two new professional pedestrian rotary mowers – the PHCT and PHCS PRO 46 Evolution models. Etesia's pedestrian mowers have been providing efficiency, excellent ergonomics and top quality standards for over 23 years. Designed to offer unique cutting capabilities, ultimate comfort and safety, reliability and unrivalled productivity, the success of Etesia's pedestrian mowers...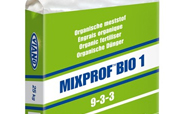 As sole importers, DJ Turfcare has broadened the range of Viano organic products, introducing the new professional lawn and turf care products. Introduced at this year's shows Four Oaks, Glee and Saltex, the professional range is split into Turf Professional and Growers Turf Professional and comprises TurfPro Start, TurfProf Autumn, Fairway and Greenboost together with MO Bacter in...




Our website - www.landscapeandamenity.com - has an exciting new look and a lot more news and product information. This easy to use website is the perfect online resource for landscape, groundcare and amenity professionals, providing all the product information and latest news.
To leave comments and feedback on the issue please contact Paul Hawkins
TSP Media Ltd, Grosvenor House, Central Park, Telford, TF2 9TW





You received this email as a subscriber to a Tanner Stiles Publishing Ltd publication.
If you would no longer like to receive these emails please unsubscribe here