Video Spotlight

HOW TO Workshop - Groomer & Brush Setup

The exclusive premier of the new Ransomes MP Series. Years in the making and ready to redefine the municipal mowing industry....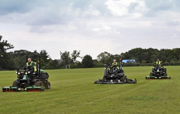 John O'Conner Grounds Maintenance, operators of contracts throughout the South of England, Greater London and the Midlands, has upgraded their fleet of mowers working for East Herts District Council. The new fleet of mowers from Ransomes Jacobsen, worth in...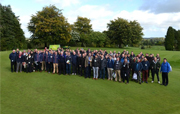 Over 120 groundsmen, superintendents, turf managers, agronomists and golf club managers attended the latest Turf Science Live event, which was held at Naas Golf Club in Ireland. The one day event allowed delegates to view live demonstrations of some of the...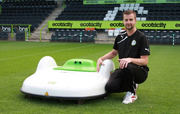 The new head groundsman at Forest Green Rovers FC, Matt Rainey, has praised Etesia's ETMower claiming that it is like having an extra member of staff. Forest Green Rovers FC, based in Stroud, Gloucestershire, is striving to become the most sustainable football...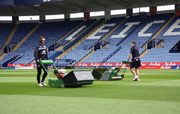 After Leicester City was promoted to the FA Premier League last season, head groundsman John Ledwidge and his team were treated to an influx of grounds machinery. As a result, John had only one company in mind and purchased seven Dennis G860 cylinder mowers. In...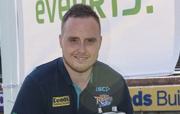 Ryan Golding, Head Groundsman for Leeds Rhinos Rugby and Yorkshire Carnergie, believes that Everris has helped him achieve 'great results' on the turf at Headingley Carnegie Stadium. To live up to its great reputation, Head Groundsman Ryan Golding has his work...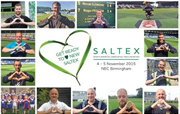 With SALTEX just weeks away, the industry is preparing for the biggest event of the year which will be held at the NEC Birmingham on 4 and 5 November. Here we take a look at exactly why you should register for FREE to SALTEX if you haven't already...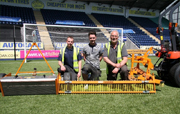 With the pitch at Falkirk FC's stadium being used ten hours a day and seven days a week, head groundsman Joe Wallace is a busy man. To help him with his maintenance tasks, he relies on a range of SISIS products which are specifically built to fulfil synthetic...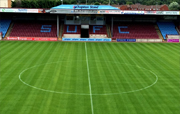 Scunthorpe United FC's grounds staff have remarked on a significant improvement to the pitch at Glanford Park since using Limagrain UK's MM60 Grass Seed. After having a taste of Championship football for three seasons, Scunthorpe United is working hard to get...



Our website - www.landscapeandamenity.com - has an exciting new look and a lot more news and product information. This easy to use website is the perfect online resource for landscape, groundcare and amenity professionals, providing all the product information and latest news.
To leave comments and feedback on the issue please contact Paul Hawkins
TSP Media Ltd, Grosvenor House, Central Park, Telford, TF2 9TW





You received this email as a subscriber to a Tanner Stiles Publishing Ltd publication.
If you would no longer like to receive these emails please unsubscribe here