Video Spotlight

Trimax Striker

Trimax Striker is a multi-spindled rotary mower with low maintenance...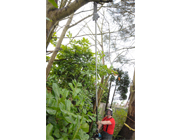 "THIS MAKITA POLE SAW IS A FAULTLESS MACHINE," says Jaime Bray, owner of Treetop Arboriculture and chairman of the Arborists Working GroupJaime Bray has run his own business, Treetop Arboriculture in Coventry, for 17 years providing a first class tree maintenance and consultancy service across the Midlands. He's been involved in tree work for more than 20 years having started holiday jobs with an uncle on motorway embankment maintenance ...
Read Full Article  |  Visit Company Website >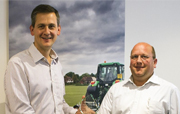 The grasscare division of the T H White Group has received an award for the excellent level of commitment to the Wessex ProLine turf machinery range. A Wessex dealer for many years, it is only the second season for T H White as a dedicated ProLine dealer, making the receipt of the award all the more impressive. Wessex groundcare equipment has a rich heritage stretching back over six decades, with roller mowers, out-front flail and rotary mowers, leaf and...
Read Full Article  |  Visit Company Website >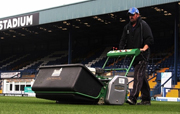 Michael Curtis, Head Groundsman at Bury F.C's JD Stadium at Gigg Lane, has been at the club for almost 30 years. With the stadium pitch and three training pitches to look after, Michael and his team have their work cut out, so it is vital they have the correct equipment to meet the demands of the job. "We used to have a triple mower which struggled in wet conditions. We had wheel spinning, the weight was an issue and it was even sinking in places. So we looked at...
Read Full Article  |  Visit Company Website >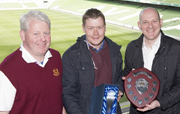 Everris has once again demonstrated its commitment to education by supporting the Student Greenkeeper of the Year award in Ireland. The award is part of the Longford and Westmeath Education and Training Board's (LWETB) Greenkeeping Training Course run at Naas Golf...
Read Full Article  |  Visit Company Website >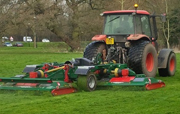 Since launching the ProLine roller mowers, Wessex International has seen a rapid increase in demand for machines in various working widths. Incorporating all the benefits of the popular rigid deck units, the range has expanded to encompass the Tri-deck machines, the latest of which is the ProLine RMX-500 with a working width of 5m. In keeping with the rest of the family no electro-hydraulics are required to operate this premium cut mower, which teamed with a...
Read Full Article  |  Visit Company Website >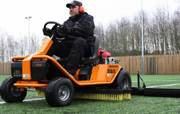 The recent purchase of a SISIS Brush-Pro ride-on brushing system and SISIS SSS1000 towed rotary brush sweeper by Nottingham Trent University (NTU) has helped to keep its sporting facilities in the highest possible standard; and one of just eleven UK Universities to have been awarded a Green Flag status...
Read Full Article  |  Visit Company Website >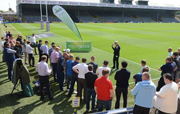 Headingley Carnegie Stadium in Leeds played host to the recent Pitch Focus event - an interactive event that showcased the latest research, development and technological innovations in turf agronomy. Organised by Everris and Syngenta, the educational event was attended by over 50 grounds managers, head groundsmen, contractors and distributors; giving them the opportunity to engage in active discussion and debate on the merits and potential for different techniques...
Read Full Article  |  Visit Company Website >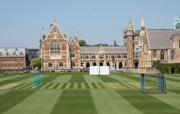 Andy Matthews, Grounds Manager at Clifton College, has praised Limagrain UK for helping the highly regarded boarding school keep intact with its prestigious reputation. Founded in 1862, Clifton College in Bristol, Somerset is steeped in history. During the Second World War, the college became an operations base for the US Army and it was here that intelligence officers intercepted German radio messages and put the plans in place for D-Day....
Read Full Article  |  Visit Company Website >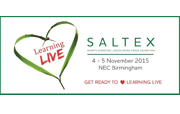 With a new venue, a more convenient date and an exhibitor list containing the industry's biggest names, SALTEX 2015 is already promising to be the must-attend event of the year. Now the exhibition is set to be even better with the announcement of an enhanced, all-encompassing and free to attend education programme called LEARNING LIVE...
Read Full Article  |  Visit Company Website >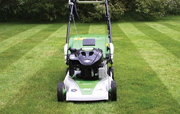 The professional's choice in cut and collect rotary mowers has just got better with the addition of an Etesia rear roller kit for easy effortless striping. Etesia pedestrian mowers have become world renowned for cutting and collecting in all weather conditions – even the wet, but before now were not available with a rear roller kit for that all important presentation. The first Etesia model available with the rear roller kit is the range of...
Read Full Article  |  Visit Company Website >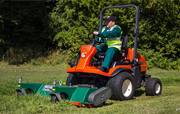 Wouldn't it be ideal to have an out front mower that cuts amenity and sports turf as well as the long grass on verges? The latest addition to the Wessex ProLine family, the FRX-150 does just that and it's a flail mower, not a rotary. Designed to suit most leading brands of out front power units with PTO drive, The FRX has been built to withstand hard use and is the perfect match for the highly...
Read Full Article  |  Visit Company Website >

Our website - www.landscapeandamenity.com - has an exciting new look and a lot more news and product information. This easy to use website is the perfect online resource for landscape, groundcare and amenity professionals, providing all the product information and latest news.
To leave comments and feedback on the issue please contact Paul Hawkins
TSP Media Ltd, Grosvenor House, Central Park, Telford, TF2 9TW





You received this email as a subscriber to a Tanner Stiles Publishing Ltd publication.
If you would no longer like to receive these emails please unsubscribe here