Video Spotlight

HOW TO Workshop - Groomer & Brush Setup

The exclusive premier of the new Ransomes MP Series. Years in the making and...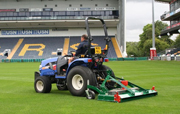 Wessex International will launch a new product at Saltex 2015 which, they say, will be a breakthrough for the turfcare industry. It will join on the stand the Wessex CRX MultiCut mower launched earlier in the year. If you are interested in the CRX and roller mowers then you should...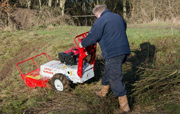 Schiller Grounds Care UK will be displaying Little Wonder and Classen turf care equipment at Saltex. The Little Wonder Hydro BRC-26 brushcutter with hydrostatic drive offers high productivity with easy operation and less fatigue for the user...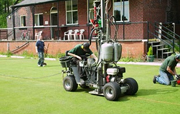 Recent site visits by Terrain Aeration to a number of municipal playing fields provides a good insight into the problems facing many council run sports pitches. One site, which slopes to a small stream, was low lying and frequently waterlogged. On inspection it was found, using...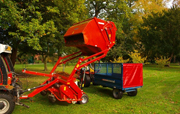 Eight of Wiedenmann UK's range are designated for leaf collection and if you count all the different widths and sizes available you can choose from 14 machines. The Terra Rake in five sizes from 1.6 m to 4.6 m is both fast and thorough in pursuit of autumn debris. Inquisitive spring tines...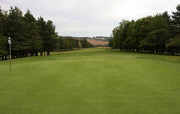 Wayne Vincent, course manager at Cotswold Hills Golf Club in Gloucestershire, has praised Limagrain UK for helping him produce the stunning 18-hole course you see today. The history of Cotswold Hills Golf Club can be traced all the way back to 1902 when golf was played on the nearby...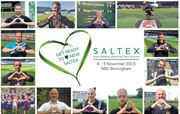 With SALTEX just weeks away, the industry is preparing for the biggest event of the year which will be held at the NEC Birmingham on 4 and 5 November. Here we take a look at exactly why you should register for FREE to SALTEX if you haven't already...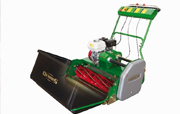 The joint stand of Dennis and SISIS will be at the very heart of SALTEX 2015, being held at the NEC Birmingham 4-5 November, on stand E070. Visitors will be able to get a first glimpse of the new Dedicated G-Series range of mowers that have been designed and built following the same...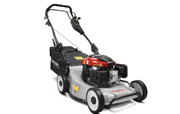 Rochford GM, one of the UK's largest distributors of garden machinery, will display a selection of their wide range of brands at Saltex 2015. Featured on the stand will be Weibang, with a new shaft drive four wheeled mower, Mitox and B3C Fuel Solutions...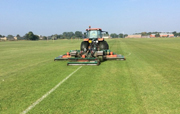 Mike Lawrie is Grounds maintenance Manager for Manchester City's south area parklands with responsibility for looking after four million square metres. That'''s a lot of area to be mown and cared for and it takes the work of sixteen operators to keep everything in shape...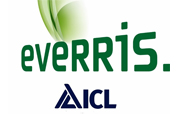 SALTEX 2015 will mark Everris' first major UK exhibition since announcing that it has become part of the ICL Group. Visitors to stand H030 will be able to receive a great insight into this transition as well find out more about the company's Turf Rewards scheme....



To leave comments and feedback on the issue please contact Paul Hawkins
TSP Media Ltd, Grosvenor House, Central Park, Telford, TF2 9TW





You received this email as a subscriber to a Tanner Stiles Publishing Ltd publication.
If you would no longer like to receive these emails please unsubscribe here