Video Spotlight

Profihopper SmartCut

The unique AMAZONE Profihopper SmartCut, is five machines in one and there's no doubting its versatility...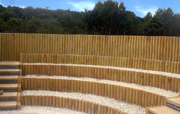 A Lasting Legacy In Woodland Landscaping. A major outdoor holiday complex in Central England is looking to secure the future of its attractive woodland setting with natural looking landscaping materials that are destined to last for at least...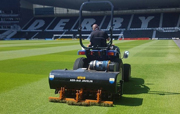 Derby County FC has announced bold plans to build SIX new pitches using a new British grass system that is taking world football by storm. In a statement of their ambitions, the east midlands club has signed a multi-million pound deal with Cumbria-based SIS Pitches...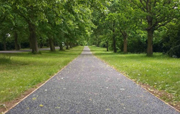 A brand new brochure on the flexible porous paving solution, Trailflex, has been published by Langford Direct Ltd., to advise specifiers on the benefits of the leading material.The eight-page A5 brochure can be viewed and downloaded from the company's...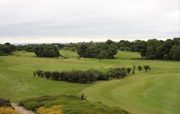 Portlethen Golf Club is maturing into one of the most popular parkland courses in the North East of Scotland. To give its 800 plus members the best course possible, course manager Neil Sadler relies on products from ICL. With the beautiful Findon Burn stream...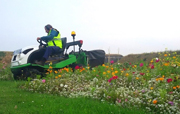 Eric Bouton, director of parks for Calais, has praised Etesia for helping him to create a new vision of the port city in northern France. Former handyman and soldier, Eric Bouton, had no idea where his career path would lead him. It was only until he met a...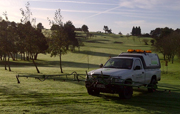 Alan Abel from Complete Weed Control gives turf managers advice as we enter the spraying season. Winter seems to have gone on and on. The moment we think we are in for some better weather, we seem to take a backwards step. In different areas of the UK and Ireland...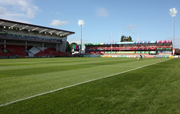 Dave Balmer, Stadium Manager at Gloucester Rugby believes that the rapid establishment of Limagrain's MM60 grass seed ensured that the pitch was in perfect condition to host a number of 2015 Rugby World Cup fixtures. Dave will have been working at Kingsholm Stadium...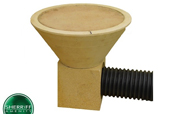 Sherriff Amenity has announced the launch of Bunkerfilter - a new robust bunker filtration system which offers drainage at a flow rate of up to 14.5 litres per minute. The arrival of Bunkerfilter will come as welcome news to greenkeepers and course managers who...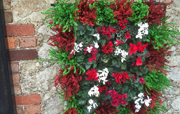 With Hy-Tex (UK) Limited's new Pixel-Garden vegetation walls you can create innovative, impressive and easy-to-maintain green walls - vertical gardens, which perfectly refresh any space and are suitable for both indoor and open spaces, functioning as partitions...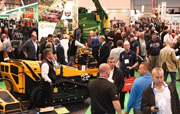 SALTEX 2016 continues to gain momentum after many of the industry's leading names have confirmed their presence at this year's exhibition, which will be at the NEC Birmingham from 2 to 3 November 2016. John Deere, Toro, Ransomes Jacobsen, STIHL and Kubota will...



To leave comments and feedback on the issue please contact Kellie Wake
TSP Media Ltd, Grosvenor House, Central Park, Telford, TF2 9TW





You received this email as a subscriber to a Tanner Stiles Publishing Ltd publication.
If you would no longer like to receive these emails please unsubscribe here