Video Spotlight

Trimax Stealth Series 3 Mower - UK

The Stealth S3 grounds mower has been designed for roadside mowing, parks mowing and open space grass mowing...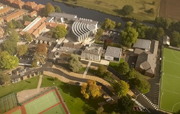 School sporting provision in the North East has been boosted at a stroke with the unveiling of a purpose-designed and built boathouse and full-size synthetic hockey pitch in Yarm. Located on an environmentally sensitive site next to the River Tees, historic Yarm School's...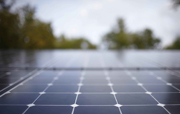 Over the past 2 years U.K. importers DMMP have reinvested heavily in an effort reducing the carbon footprint and become much more environmentally friendly. This large investment in solar panels and a biomass boiler is not just an effort to contribute to the...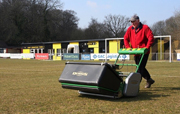 Geoff Gilbert, East Grinstead Town FC's groundsman, has praised his new Dennis G34D cylinder mower, which has been purchased from local dealer Lister Wilder. Nicknamed 'The Wasps'; East Grinstead Town FC was formed...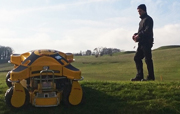 Royston Golf Cub, located on the Cambridgeshire and Hertfordshire border close to the A505, has taken delivery of a Ransomes Spider 1 remote controlled mower from their local Ransomes Jacobsen dealer, Ernest Doe & Sons Ltd. Royston Golf Club was established...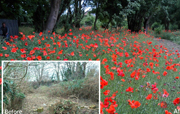 In a time when those that work in the creation and delivery of public landscapes haven't necessarily had much to cheer about, it is nice to share positive news and a landscaping solution that brings so many benefits to wide-ranging parties within the landscape industry...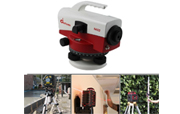 It's been a big year for Zenith Survey Equipment with their upgraded website going live in 2015, a new branch opening in Crawley and plenty of exciting product launches for their own Datum Survey Products range. With over 30 years of service, Zenith Survey Equipment...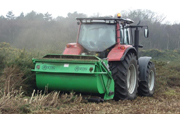 Ryetec's popular Contractor series flail collector, used across the country on conservation work from clearing invasive species to collecting heather seed for regeneration products has been further improved and toughened for the harshest of working...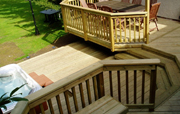 The Timber Decking and Cladding Association is warning of a dangerous practice of using internal strength graded carcassing/building joists for external timber decking. Janet Sycamore director of operations explains "Yes strength graded material is required...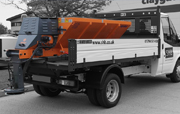 With the end of winter nearly upon us Scarab Epoke are offering special one off deals for some of their range of Epoke spreaders suitable for footpaths and cycle ways and car parking areas. Starting with the 50 litre capacity epomini5 walk behind drop spreader up to...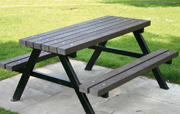 Stretch budgets further with Centrewire's "Super Spring Seating Savers". For a limited time only we are offering fantastic deals on bulk orders of 2+ and 7+. With Spring now in full swing, replace tired old rotting timber seating and BBQ scarred Picnic tables with...



To leave comments and feedback on the issue please contact Kellie Wake
TSP Media Ltd, Grosvenor House, Central Park, Telford, TF2 9TW





You received this email as a subscriber to a Tanner Stiles Publishing Ltd publication.
If you would no longer like to receive these emails please unsubscribe here