Video Spotlight

Oregon Gator SpeedLoad - The Trimmening

The Gator SpeedLoad Cutting System removes the hassle of loading trimmer line....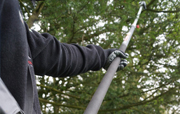 As part of the new line up Maruyama UK have added the new TPP2630 Telescopic Pole Pruner to the range. With a reach of up to 3.4m and by combining Maruyama's popular EE engine with a telescopic shaft system provides a useful, flexible tool for safer working from ground level...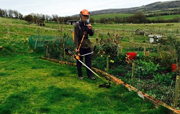 Doug McGeoch, owner of McGeoch's Gardening Services, is the proud and first new owner of a range of Pellenc battery powered tools on the Isle of Wight. Over the past two years Etesia UK, the exclusive UK distributor of Pellenc, has reported a dramatic increase in Pellenc...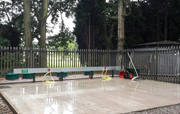 Highspeed Group has just made legal compliance that much easier and certainly less expensive with their latest promotion celebrating ClearWater's 14th year. Ever aware that many washing vehicles and machines wish to be compliant but worry about the cost, Highspeed has announced £750...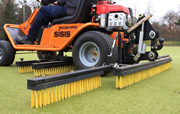 Garry Watson, head groundsman at King Edward's School in Birmingham, has chosen the SISIS Brush-Pro ride-on brushing system, for all his synthetic surface maintenance. Situated on a beautiful 50 acre site in Edgbaston Park Road Birmingham, lies two esteemed independent schools...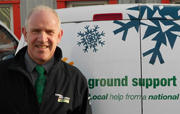 It's been a few weeks since Brexit and things are pretty cloudy. We don't fully know what it means and how it will affect us all in a daily basis just yet. Alan Abel from Complete Weed Control discusses what this means for the amenity industry. People sleep-walked into the vote...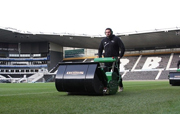 The 2015/16 Sky Bet Championship Groundsman of the Season, Nathan Scarff, has praised his fleet of Dennis cylinder mowers. As a leading British manufacturer of innovative professional grounds maintenance equipment, Dennis helps groundsmen, greenkeepers and gardeners all over...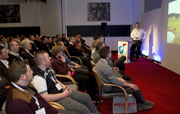 Turf Rewards, the loyalty scheme from ICL and Syngenta, provides the opportunity for customers to earn points from purchases that can then be exchanged against a fantastic selection of agronomic or turf related items and learning opportunities, including BIGGA 'Continue to Learn'...



To leave comments and feedback on the issue please contact Kellie Wake
TSP Media Ltd, Grosvenor House, Central Park, Telford, TF2 9TW





You received this email as a subscriber to a Tanner Stiles Publishing Ltd publication.
If you would no longer like to receive these emails please unsubscribe here