Video Spotlight

Trimax Stealth Series 3 Mower - UK

The Stealth S3 grounds mower has been designed for roadside mowing, parks mowing and open space grass mowing...

Wildflower Turf Ltd are the pioneers of wildflower meadow creation and have a well-established training and accreditation programme. Being an Accredited Installer offers many benefits to your business, but first and...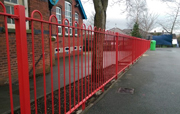 Metal railings, gates and pedestrian guardrail manufacturer, Alpha Rail has won a contract to supply metal railings and gates for Heath Primary School in Chesterfield. The school playground had previously been surrounded...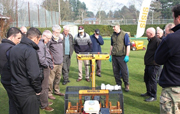 Dennis and SISIS have announced that they will be holding four of their popular bowling green maintenance seminars throughout February and March 2016. The seminars are designed to educate greenkeepers on how to...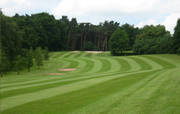 As a long time user of Limagrain products, Simon Cotterill – head greenkeeper at Market Drayton Golf Club, believes that the company has been instrumental in helping him transform the greens. Positioned in the surrounding...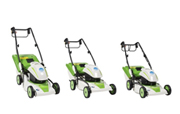 Etesia has launched three new battery-powered pedestrian rotary mowers – the PACS push and PACTS single speed 46cm models and the NACS push 41cm model. All new models are now also available with the new rear...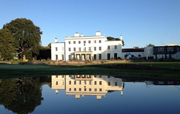 After a number of improvements were made to the stunning 18-hole golf course at Exeter Golf and Country Club, course manager John Parr encountered a problem with the newly built pond on the 18th hole. To find a...


ICL has announced the launch of their 2016/17 product guide – including some new and unique products and services. The comprehensive brochure, designed using feedback gathered from a wide range of end users detailing...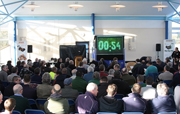 Back by popular demand, Dennis & SISIS's cricket groundsmen seminar will be returning on 8 March 2016 at Durham County Cricket Club. For the groundsmen, by the groundsmen, the Dennis and SISIS cricket seminar has become...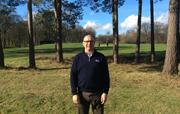 ICL has appointed Darren Hatcher as a Technical Area Sales Manager, covering Hampshire, Surrey and London. After leaving school Darren began his career as a Greenkeeper before working his way up to Course Manager...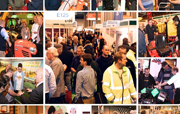 Over 95% of SALTEX exhibitors generate new sales leads at the show After a recent audit confirmed SALTEX 2015 as the UK's largest turf care event, an encouraging post-show exhibitor survey has further confirmed the...


To leave comments and feedback on the issue please contact Paul Hawkins
TSP Media Ltd, Grosvenor House, Central Park, Telford, TF2 9TW





You received this email as a subscriber to a Tanner Stiles Publishing Ltd publication.
If you would no longer like to receive these emails please unsubscribe here