Video Spotlight

Trimax Reduced Maintenance Spindles

Trimax Reduced Maintenance Spindles are now being used on hundreds of Trimax mowers...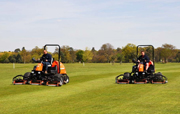 Ipswich, Suffolk (May 10, 2016) Belton Park Golf Club, located in Grantham, Lincolnshire, have taken delivery of three Jacobsen Eclipse 322 hybrid mowers and two LF570 fairway mowers. The club was previously served by a competitor brand, but it has since chosen Jacobsen to maintain...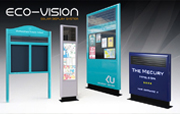 NEW Eco-Vision Solar Powered Displays are a brand new range of illuminated noticeboards, monoliths and wayfinding signage. Powered entirely by daylight, Eco-Vision is an ideal solution for remote and urban locations, where routing mains power is undesirable, impractical or...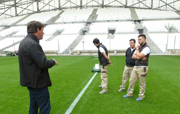 Pitchmark, international suppliers of line marking paint and equipment, have been chosen to supply their products for the European Championships 2016 in France, where four of the five 'home nations' have been showcasing their talents alongside Europe's elite...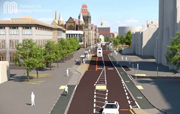 The proposals include over 4k of major bus priority lanes and Greater Manchester's first ever'Dutch-style' cycle lanes which will see people on two wheels segregated from the traffic. The scheme has been revamped following a major public consultation with nearly 900 residents...



Makita's share of the grounds maintenance market continues to grow and recent launches include new cordless and mains powered lawn mowers, and cordless and petrol powered line trimmers. The twin 18v (36v) cordless mower now has a 43cm cutting width whilst the 240v...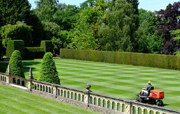 Sherriff Amenity has announced that it will proudly be sponsoring two open days to celebrate the tercentenary of Lancelot 'Capability' Brown at Madingley Hall in Cambridge. Situated in a stunning location just four miles from the centre of Cambridge, Madingley Hall boasts seven...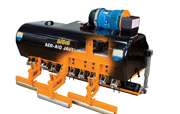 Dennis and SISIS have announced that they will be exhibiting at booth number 38 at the 32nd Australian Turfgrass Conference & Trade Exhibition, which will be held at The Crown Entertainment Complex in Melbourne from 21-23 June 2016. Held annually, this event is the largest...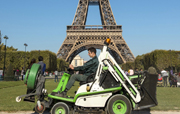 Organisers of SALTEX 2016, which is being held on 2 and 3 November at the NEC, Birmingham, have launched a new photo competition in which one winner will receive two VIP tickets to SALTEX and the IOG Industry Awards, PLUS overnight accommodation. Each year, thousands of visitors...



To leave comments and feedback on the issue please contact Kellie Wake
TSP Media Ltd, Grosvenor House, Central Park, Telford, TF2 9TW





You received this email as a subscriber to a Tanner Stiles Publishing Ltd publication.
If you would no longer like to receive these emails please unsubscribe here