Video Spotlight

Oregon Gator SpeedLoad - The Trimmening

The Gator SpeedLoad Cutting System removes the hassle of loading trimmer line...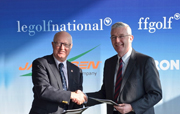 Ransomes Jacobsen Ltd, the Ipswich-based manufacturer of commercial mowing equipment and its French branch, Ransomes Jacobsen France based in Toulouse, have recently signed a preferred supplier agreement with Golf National for the next five years following a tender late in 2015...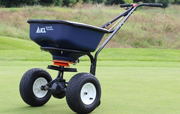 ICL has announced that its range of market leading rotary spreaders have undergone a colour transformation from green and orange to blue and white to represent the new corporate colours. The AccuPro 2000 and SR-2000 - the number one choice of spreaders for groundsmen, greenkeepers and landscapers...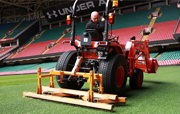 When Cardiff's Principality Stadium installed a 3G synthetic surface to the surround of the pitch, head groundsman Lee Evans knew there was only one company he would turn to when it came to maintaining the surface. Lee's journey to what he calls his 'dream job' has seen him managing sports turf throughout...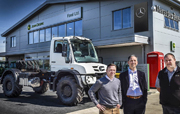 Mercedes-Benz has announced the appointment as a franchised Unimog Dealer of leading agricultural machinery sales and service specialist Farol. Farol's appointment coincides with its 40th anniversary. The family-owned company operates from state-of-the-art headquarters - opened last year, following...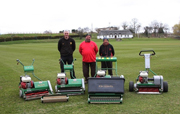 Bob Carder, head of grounds at Stamford Endowed Schools in Lincolnshire, has praised his range of Dennis mowers for helping him keep on top of a busy work schedule. Stamford Junior School, Stamford High School (girls) and Stamford School (boys) are all part of the elite Stamford Endowed...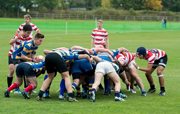 Charlie Yeomans, head groundsman at the University of Warwick, has praised the robustness of Limagrain's MM60 grass seed. The University of Warwick is a world-leading university with extremely high academic and research standards - Warwick is in the top 100 of every major university world ranking...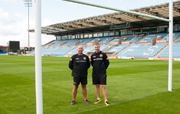 XL ProBio offer the next generation of compost tea for amenity turf, with all the diverse biology in one pot for healthy root systems and disease suppression. ReviTEAlised compost tea is a unique blend of five different types of thermophilic composts with added Vermi compost. You then extract the goodness...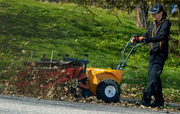 Pellenc has launched the Cleanion - a pedestrian battery-powered brush suitable for removing debris from natural and artificial grass and other hard surfaces. Pellenc is sold exclusively in the UK by Etesia UK. The Pellenc Cleanion is a revolutionary, self-driven brush which is powered by the ULiB...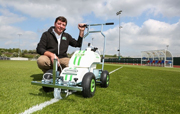 The organisers of SALTEX have announced that outdoor working demonstrations will be returning to the 2016 exhibition, which will be held on 2 and 3 November at the NEC, Birmingham. The return of this feature will once again provide exhibitors with the opportunity to showcase their products...


To leave comments and feedback on the issue please contact Kellie Wake
TSP Media Ltd, Grosvenor House, Central Park, Telford, TF2 9TW





You received this email as a subscriber to a Tanner Stiles Publishing Ltd publication.
If you would no longer like to receive these emails please unsubscribe here