Video Spotlight

Makita Mini 4 Stroke Engine MM4 Series

Makita 4-Stroke engines deliver high torque and horsepower...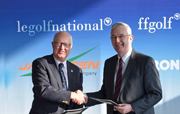 Ransomes Jacobsen Ltd, the Ipswich-based manufacturer of commercial mowing equipment and its French branch, Ransomes Jacobsen France based in Toulouse, have recently signed a preferred supplier agreement with Golf National for the next five years following a tender late in 2015...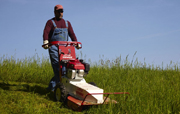 The Little Wonder Hydro BRC-26 Brushcutter cuts a lot more than you would imagine. It slices through stubborn long grass as well as taking down the roughest brush, bramble and tall, tough weeds. Self-propelled, effortless, the Little Wonder is rugged and built for a tough life yet it's also smooth with...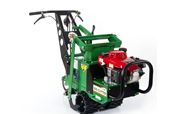 Landscaping a large area of turf can often be a daunting thought. Lifting turf manually may seem arduous and strenuous, but Billy Goat has a solution with its sod cutter. A sod cutter from Billy Goat makes lifting turf easy, particularly for those with larger areas to clear. It inserts its blade up to 2.5"...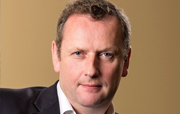 Jonathan Henry has been appointed the new managing director of John Deere Limited in the UK and Ireland. He takes over the role on 1 July 2016 from Antony Scott, who has elected to retire after 40 years of distinguished service with the company. Jonathan Henry joined John Deere Limited as a management...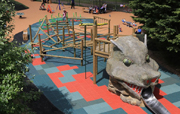 With over 95 years dedicated to the whole play experience, Wicksteed is the forerunner of bespoke play design and equipment in the UK and has the facilities to be able to create unique, one- of-a-kind, award-winning play areas that can be tailor made to suit any environment and space. Designs can incorporate...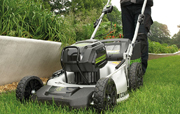 Spaldings announce their appointment as exclusive nationwide dealer for the Greenworks Tools 82V Commercial cordless landscape tools range. This range is specifically aimed at the professional user and consists of a Mower, Chainsaw, Axil Blower, High Capacity Blower, Hedge Trimmer and Loop Handle...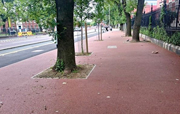 Manchester's Oxford Road is undergoing a large-scale redevelopment throughout 2016. The proposals include over 4km of major bus priority lanes and Greater Manchester's first ever Dutch-style cycle lanes which will see people on two wheels segregated from the traffic. The scheme has been revamped...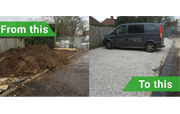 Grass Protection Mesh is an improved heavy duty thick polyethylene grid for reinforcing and protecting grassed surfaces prone to wear. Standard grass protector for cars, light vans and medium usage. Heavy duty for high usage. Create cost-effective car parking areas that can be quickly installed...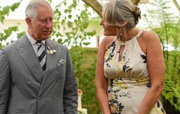 The highest accolade that can be awarded at Sandringham Flower Show was won today (Wednesday 27 July) by the Notcutts and Adnams 'Happy and Glorious' Show Garden. Royal approval was also received from their Royal Highnesses The Prince of Wales and Duchess of Cornwall, who admired the pub-garden's features...


To leave comments and feedback on the issue please contact Kellie Wake
TSP Media Ltd, Grosvenor House, Central Park, Telford, TF2 9TW





You received this email as a subscriber to a Tanner Stiles Publishing Ltd publication.
If you would no longer like to receive these emails please unsubscribe here