Video Spotlight

Oregon Gator SpeedLoad - The Trimmening

The Gator SpeedLoad Cutting System removes the hassle...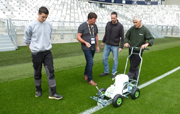 Pitchmark, international suppliers of line marking paint and equipment, have been chosen to supply products for the European Championships 2016 in France, where four of the five 'home nations' will be showcasing their talents alongside Europe's elite. Richard Hayden from Clive...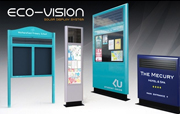 NEW Eco-Vision Solar Powered Displays are a brand new range of illuminated noticeboards, monoliths and wayfinding signage. Powered entirely by daylight, Eco-Vision is an ideal solution for remote and urban locations, where routing mains power is undesirable, impractical or highly...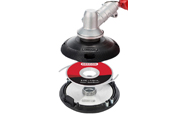 Oregon is improving productivity for green industry professionals with the launch of the Gator SpeedLoad Cutting System. The integrated head and disk line system simplifies the replacement of trimmer line—with no winding, spooling or cutting line—reducing replacement time to...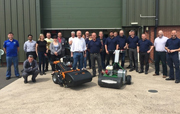 Andy Walker, Field Support Manager for Dennis and SISIS, recently celebrated an impressive 40 years of working for the company. It all started back in 1976 when a fresh faced 16 year old, took a chance and strolled into the SISIS factory looking for a job - the rest as they say, is...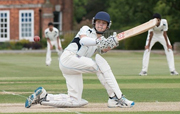 After Mike Kemmett, grounds manager at Haberdashers' Aske's Boys' School in Hertfordshire, wasn't getting the desired results from his previous grass seed, he decided to look elsewhere. His research led him to Limagrain and now he believes he has finally found the perfect product...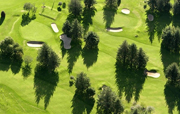 Neil McLoughlin, course manager at Deeside Golf Club, has been in the industry for over twenty years. For the entirety of his career he has been using products from ICL, and claims that the stunning course you see today is, in part, thanks to the products. Nestling on the...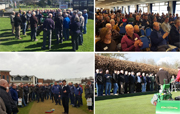 Dennis and SISIS have now completed a UK tour of spring maintenance seminars, in which groundsmen and greenkeepers received over 60 hours of education. With sixteen seminars, covering the whole of the UK, the seminars offered all attendees the chance to refresh their education on a...



To leave comments and feedback on the issue please contact Kellie Wake
TSP Media Ltd, Grosvenor House, Central Park, Telford, TF2 9TW





You received this email as a subscriber to a Tanner Stiles Publishing Ltd publication.
If you would no longer like to receive these emails please unsubscribe here