Video Spotlight

Profihopper SmartCut

The unique AMAZONE Profihopper SmartCut, is five machines in one and there's...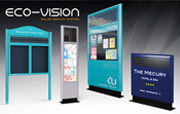 Eco-Vision Solar Powered Displays are a brand new range of illuminated noticeboards, monoliths and wayfinding signage. Powered entirely by daylight, Eco-Vision is an ideal solution for remote and urban locations, where routing mains power is undesirable, impractical or highly expensive...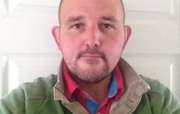 David Chammings, Amenity Specialist in the South West of the UK, is the latest member of staff from Sherriff Amenity to achieve the FACTS (Fertiliser Advisers Certification & Training Scheme) qualification. Since 1993 FACTS has been the body responsible for setting standards...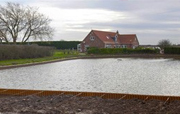 Just a short drive from Chapel St Leonards and Skegness, Hillview Lakes is described as a secret hideaway on the edge of the Lincolnshire countryside, a charming venue to get away from it all to enjoy a relaxing holiday. Located in serene surroundings...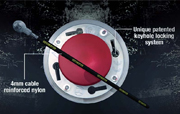 New to the market is the DECIMATOR! The latest addition to the BesserTrim Grass Cutting System. The DECIMATOR is a 4mm cable-reinforced grass cutter and is the first and only in the UK. It's designed to cut through thick weed and brambles to make light work for professional landscapers...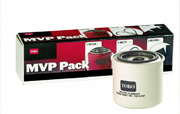 Toro distributor Lely Turfcare is reminding customers that there is one easy way to save money and be prepared when it comes to machinery maintenance and repairs this summer. Toro's MVP Filter packs conveniently provide all the oil and air filters recommended for...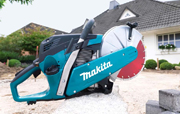 The Makita EK6100 petrol powered, 12" disc-cutter is already firmly established with site operators due to its powerful, 61cc, 2-stroke, 4.2HP engine and 110mm maximum depth of cut. This is the deepest of any 12" machine available on the market as well as offering the smallest overall...



Grass Protection Mesh is an improved heavy duty thick polyethylene grid for reinforcing and protecting grassed surfaces prone to wear. Standard grass protector for cars, light vans and medium usage. Heavy duty for high usage. Create cost-effective car parking areas that can...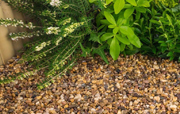 Derbyshire Specialist Aggregates are the UK's Premier supplier of Dried Aggregates for the Resin Bonded and Bound Industry. At Derbyshire Aggregates, we specialise in sourcing material from quarries throughout the UK and Worldwide in order to offer the largest range...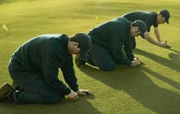 Your staff appearance has an impact on how existing and potential customers view your business. If your staff are smart, clean and professional looking, customers are more likely to view your business as trustworthy, reliable and honest...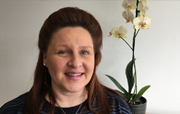 Complete Weed Control has announced the appointment of Jaylan Crompton as its new Administration Co-ordinator. Jaylan brings a wealth of experience to the role along with the key skills required to work at the head office of the UK's largest weed control contracting organisation...



As part of Countrywide's ever expanding Turf and Amenity division, Phil Garrod, the former Head Groundsman of the Honourable Artillery Company, has been appointed as UK Sports Turf Manager. Over the coming months and years, Phil will be responsible for providing agronomic and...



To leave comments and feedback on the issue please contact Kellie Wake
TSP Media Ltd, Grosvenor House, Central Park, Telford, TF2 9TW





You received this email as a subscriber to a Tanner Stiles Publishing Ltd publication.
If you would no longer like to receive these emails please unsubscribe here