Video Spotlight

Profihopper SmartCut

The unique AMAZONE Profihopper SmartCut, is five machines in one and there's no doubting its versatility...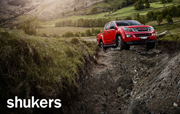 We would like to take the opportunity to showcase our fantastic range of Isuzu Commercial vehicles at Shukers. With our two dedicated Isuzu Dealerships, one in Shrewsbury and our new Telford dealership, centrally located in Holyhead Road, Ketley...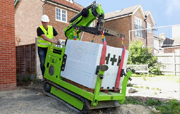 Hooka offers Landscapers and Builders a unique machine for moving bulk materials. At ONLY 1 metre wide, yet with a lift and carry capacity of 1.5 tonnes, the Hooka has been 'size matched' to hard landscaping materials including bulk bags, pallets of blocks...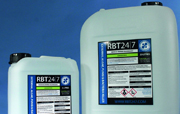 RBT247 is a surface algae killer that protects against fungal growth, slime and bacteria. James Mead, Head Groundsman at Rugby School believes he has solved his algae nightmare and cites 5 key reasons RBT247 is more effective than the competition...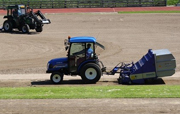 Campey Turf Care Systems in partnership with Dennis, SISIS, ICL, Limagrain, Pitchcare and New Holland launch the UK and Ireland Grassroots Pitch Renovation Tour 2016 - a series of full pitch renovations aimed at improving the quality of Grassroots...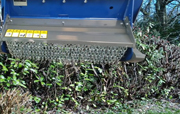 New to the UK: Robustrack Ltd is now distributing reversible flail mower heads and hedgecutter for mini and midi diggers. Optimizing costs / work time for our customers is top of our priority list, whilst still aiming to maintain an excellent level of...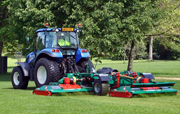 Wessex International report an exceptional year in 2015 for the growth in popularity of the ProLine RMX professional roller mowers. At introduction the Wessex ProLine roller mower certainly heralded a new dimension in sports and amenity turf maintenance and a cost-effective...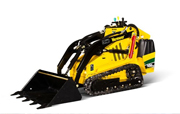 Vermeer skid steers are characterised by easy-to- use, single pilot-operated joysticks and an operator's station that keeps you out of jobsite debris, offering the ultimate in both operator comfort and safety. In the UK Vermeer tracked skid steers, the S450TX...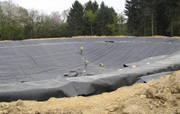 In the old days, golf courses were very much at the mercy of the elements, now, courses are expected to be lush and verdant with golfers expecting nothing less than pristine playing conditions. It's not easy getting courses just right and with...



To leave comments and feedback on the issue please contact Paul Hawkins
TSP Media Ltd, Grosvenor House, Central Park, Telford, TF2 9TW





You received this email as a subscriber to a Tanner Stiles Publishing Ltd publication.
If you would no longer like to receive these emails please unsubscribe here