Video Spotlight

Trimax Stealth Series 3 Mower - UK

The Stealth S3 grounds mower has been designed for roadside mowing, parks mowing and open space grass mowing...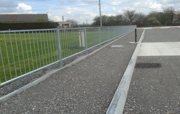 The owners of Stonebridge Farm Caravan Park have chosen metal railings and gates manufacturer Alpha Rail to supply pedestrian guardrail for its main entrance. Stonebridge Farm Caravan Park is located in Banwell, North Somerset and has been in operation since...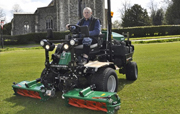 Dennington Parish Council have taken delivery of a Ransomes Parkway 3 triple mower with Magna cutting units. The new mower, which replaces the Parish Council's existing Ransomes Parkway 2250, will help maintain Dennington's village green and community sports...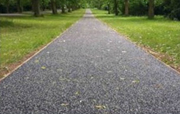 A brand new brochure on the flexible porous paving solution, Trailflex, has been published by Langford Direct Ltd, to advise specifiers on the benefits of the leading material. The eight-page A5 brochure can be viewed and downloaded from the company's website...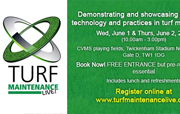 A collaborative event where eight of the UK's leading turf industry suppliers will showcase the latest technology and practices. In its second year, it takes place on Wed, June 1 and Thurs, June 2 at Cardinal Vaughan Memorial School Playing Fields, a stone's...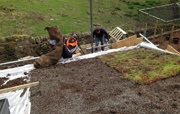 Green-tree has donated Green-tree roof garden substrate to an independent school in West Yorkshire, Brontë House School. The parents and friends of Brontë House School, which is located in a 70 acre campus in rural Apperley, wanted a Potting Shed that would...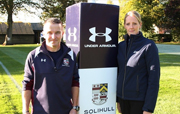 The Head of Grounds at Solihull School in the West Midlands, a co-educational independent school for children aged 7-18, says he has taken the school's sports pitches and estates to another level since using a range of products from ICL. Solihull School's history...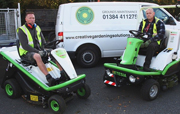 Creative Gardening Solutions, based in the West Midlands, is the proud new owner of two new Etesia ride-on mowers and directors Andrew Rossiter and Matthew Tromans couldn't be happier. Great things are happening at Creative Gardening Solutions in Dudley...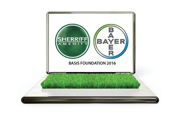 Sherriff Amenity, a leading supplier of professional amenity products and provider of specialist advice, once again demonstrated its commitment to education by hosting the BASIS Foundation Award in Amenity and Horticulture at BTME 2016. The course covers...



To leave comments and feedback on the issue please contact Kellie Wake
TSP Media Ltd, Grosvenor House, Central Park, Telford, TF2 9TW





You received this email as a subscriber to a Tanner Stiles Publishing Ltd publication.
If you would no longer like to receive these emails please unsubscribe here