Video Spotlight

HOW TO Workshop - Vibrations

Issue of Vibration - How it's measured and its effect on operators working with outdoor power equipment...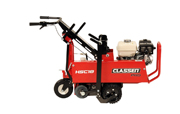 Classen has delivered the first of its new compact sod cutters to Campey Turf Care Systems. The simplified machine comes in 5.5hp/HSC185 and 8hp/HSC188 versions feature short unit length and an integrated swivel wheel to make the Sod Cuttter the most compact and manoeuvrable...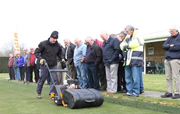 Dennis and SISIS have now completed a UK tour of spring maintenance seminars, in which groundsmen and greenkeepers received over 60 hours of education. With sixteen seminars, covering the whole of the UK, the seminars offered all attendees the chance to refresh their education on a...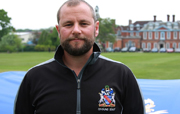 After Mike Kemmett, grounds manager at Haberdashers' Aske's Boys' School in Hertfordshire, wasn't getting the desired results from his previous grass seed, he decided to look elsewhere. His research led him to Limagrain and now he believes he has finally found the perfect product...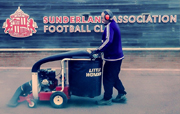 What started out in 1879 as Sunderland and District Teacher's Association Football Club became Sunderland AFC when, after a year, non-teachers were allowed to join. Today, the Black Cats boast one of the best Academies in the country, with the highest possible rating in the...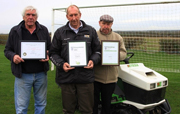 Robin Taylor, a volunteer groundsman for Grendon Rangers, a FA Charter Standard Club, has sworn by his Etesia Hydro 100 for the last 21 years. In that time he has picked up five awards and believes it is down to his trusty ride-on mower. His pitch has played a large part in ensuring...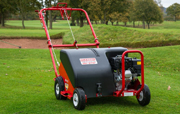 The combination of three Classen machines, the Aerator, Turf Rake and Overseeder are precisely what turf professionals need as the late spring grass growth puts on a spurt towards summer. Aeration is needed to improve the air exchange between the soil and the atmosphere, to help...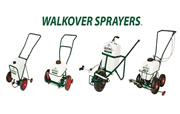 Walkover Sprayers is the most respected name in pedestrian sprayers for fine turf, synthetic surface and domestic applications. The sprayers offer the benefit of operating without a motor, engine or battery. A wheel driven gear pump produces the perfect spraying pressure which self...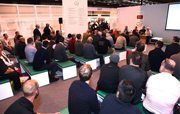 Organisers of SALTEX 2016, which is being held on 2 and 3 November at the NEC, Birmingham, have revealed that the show is expanding to accommodate an increasing number of exhibitors. The extra floor space marks a show growth of 1,120sq/m as exhibitors continue to sign up for the...



To leave comments and feedback on the issue please contact Kellie Wake
TSP Media Ltd, Grosvenor House, Central Park, Telford, TF2 9TW





You received this email as a subscriber to a Tanner Stiles Publishing Ltd publication.
If you would no longer like to receive these emails please unsubscribe here