Video Spotlight

Makita Mini 4 Stroke Engine MM4 Series

Makita 4-Stroke engines deliver high torque and horsepower...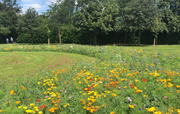 The visual and financial success of a Rigby Taylor Euroflor urban meadow flower planting scheme at a public park in the West Midlands is spurring the local council to consider the further widespread use of the flowers for other open spaces and highway verges in the borough...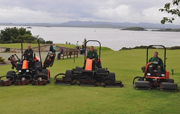 Aberdour Golf Club, located in Fife on the northern shore of the Firth of Forth, Scotland, has seen a considerable improvement in the productivity of golf course maintenance procedures since investing in a range of machinery from Jacobsen...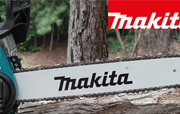 Makita UK has supported the publication of an invaluable 'Guide to Chainsaw Maintenance', the free to download book, written by experienced City & Guilds NPTC trainer and assessor David Vickers of Drivelink Training. This 131 page guide covers the theory and practical tasks required to look...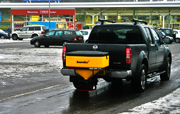 When you find something that works really well you'll tell other people about it. That's very much how so many SnowEx utility spreaders have found their way into use with councils, contractors, farmers and private estates. The new SnowEx SP-575X is a highly versatile utility spreader which can be used...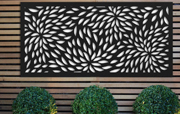 CEL produces laser cut metal, fabrication and all aspects of sheet metal work in Telford in the West Midlands. The directors identified a gap in the market for a more designer orientated product with internal and external use, incorporating metal laser cut patterns...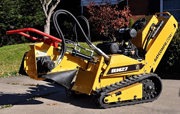 The new RM27 multi-tool carrier from Rayco is the solution for hire shops and contractors seeking a compact stump cutter with versatility to operate multiple attachments. This new operating platform can be used with a wide variety of landscape and environmental tools...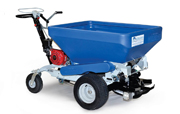 Blade Machinery Ltd has recently introduced ECOLAWN'S ECO250 Top Dresser to the UK turf care market. The ECO250 top dresser was developed based on the company's CEO Danial Cote's own experience as a lawn care professional, the ECO250 spreader integrates features normally found in much...



To leave comments and feedback on the issue please contact Kellie Wake
TSP Media Ltd, Grosvenor House, Central Park, Telford, TF2 9TW





You received this email as a subscriber to a Tanner Stiles Publishing Ltd publication.
If you would no longer like to receive these emails please unsubscribe here