Having trouble viewing this email? Click her to view Online

News, Products & Developments August 2016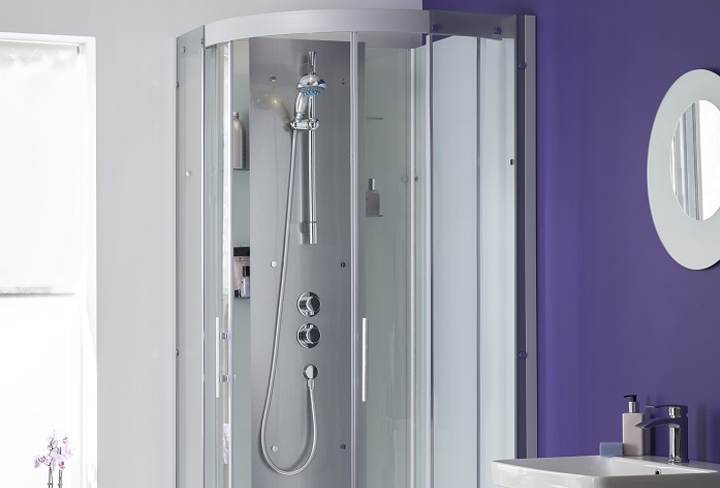 Saniflo extends Kinedo Moonlight shower cubicle range
Saniflo has further extended its range of prestigious Kinedo shower cubicles to include a quadrant version of its popular model, Moonlight. Previously only available as a corner unit, the extremely versatile design can be fitted with any shower...
Cedral specified to help renovate Birmingham City's social housing

Marley Eternit's Cedral Lap weatherboard cladding has been specified as part of a multi-million pound project by Birmingham City Council to help renovate the city's social housing stock. Cedral Lap was...

Understanding the difference between 'non-fragile' and 'walkable' GRP rooflights

Before the HSE introduced the CDM Regulations, they had already done some preliminary work on roof fragility. A simple 'drop' test onto a roof assembly was proposed, and if the impactor was retained...
Charcon supplies the magic at Hampton Court play garden

Charcon, the commercial hard landscaping division of Aggregate Industries, has successfully completed the supply of StoneMaster block and flag paving to Hampton Court Palace's new Magic Garden...

Hotel Sports & Leisure News >>

'Smashing' success for Gerflor's Taraflex® Combisport 85

Striving to achieve the very best you can in any sports discipline is never easy. It takes determination, commitment and huge levels of dedication. Throw in some talent...
Marley Eternit Handmade Plain Clay Tiles

Nothing compares to handmade clay plain tiles. That's why our new range of Canterbury handmade roof tiles are created true to tradition. The traditional handmaking process ensures that each tile is as unique as the hands that made them...
Part of the TSP Media Group | Suite 3.06, Grosvenor House, Central Park, Telford TF2 9TW
Unsubscribe.